SMOKE WAND ALCHEMY: a diy workshop
$

65.00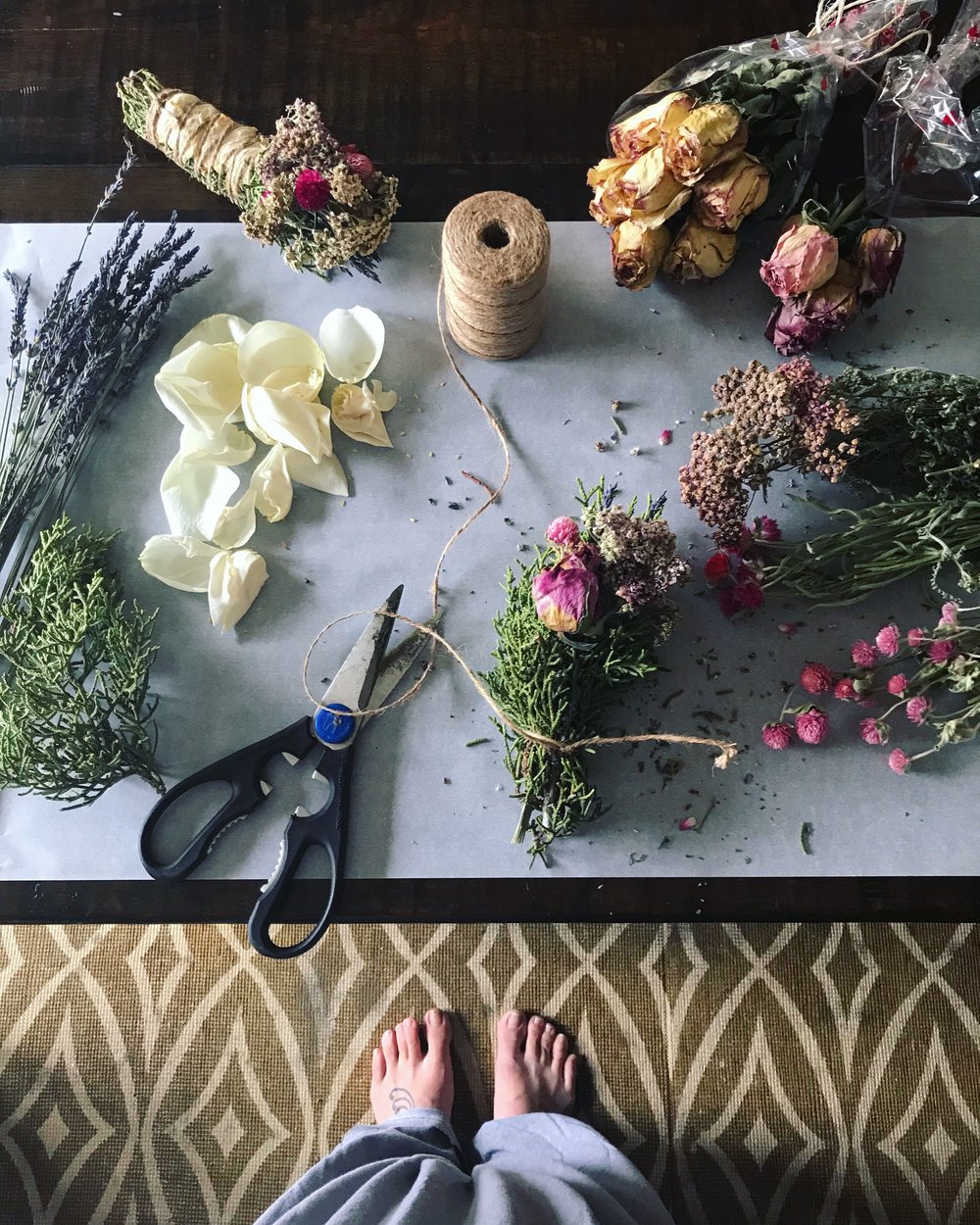 al•che•my :: a seemingly magical process of transformation, creation, or combination.
According to countless ancient ways of knowing, all plants possess a sacred spirit...a spirit that goes well beyond, and vibrates deeper, than its physical constituents. As it happens, burning plants causes the release of their spirits into smoke...allowing us immediate access to the very life force of the plant.
Just as Alfred Savinelli proclaims, in his book Plants of Power, "nature understands fire and smoke better than words." And I myself vibe alongside this truth, for while there are a barrage of herbal preparations I consume on a daily basis, the burning of plants has become one of the most beautiful ways for me to experience their blessing. 
So come join me for a night, on the Witch's New Moon, and learn my process for crafting cleansing smoke wands. I will share what smoke medicine is, how is supports us, how to include it in your daily life, plants you can grow for the purpose of smoke medicine, and how to make your own smoke wands.
WORKSHOP DETAILS:
-Tuesday June 4, 2019
-7pm-8:30pm
HOST:
Tangled Roots Botanicals
5731 W Glendale Ave
Glendale, Arizona 85301
*Price of the workshop includes all plant materials and hemp cord necessary for crafting your wand (please bring a pair of scissors).
**You will be able to take home the beautiful wands you create.
All payments are non-refundable.
Share